The week of Halloween is finally here! As a horror fan, what's not to love about the chills and thrills?! And here is even more exciting news: great books exist to fill your Halloween needs, with great LGBTQIA+ characters from amazing gay writers! I want to share two author friends with you. J.P. Jackson and Rick R. Reed are fellow NineStar Press authors who bring unique vision to the world of vampires, witches, and other dark elements. Please check out their scary Halloween reads – the buy links follow each book description!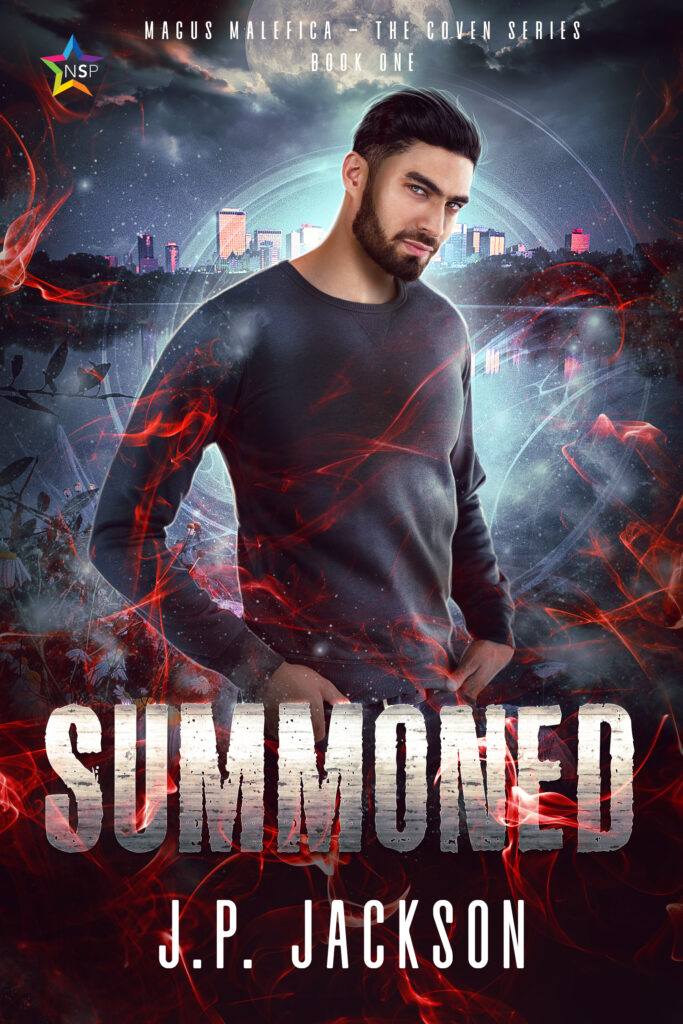 SUMMONED by J.P. Jackson!
Devid Khandelwal desperately wants to experience the supernatural. After years of studying everything from crystals to tarot to spellcasting, nothing has happened that would tell him the Shadow Realm is real. And that kills Dev. As a last-ditch resort, he purchases a summoning board, an occult tool that will grant him his ultimate desires.

Cameron Habersham is Dev's best friend. Cam loves Dev like a brother and will do anything for him, as long as he looks good doing it. So when Dev asks him to perform the summoning board's ritual, he reluctantly agrees, but he knows nothing will come of it. Nothing ever does.

However, within a day, Dev and Cam's lives are turned upside down as wishes begin to come true. They discover the existence of a supernatural world beyond their imagination, but peace between the species is tenuous at best.

Dev finally gets to see the Shadow Realm, meets the man of his dreams, and is inducted into the local male coven. But for all the desires that were summoned into existence, Dev soon realizes the magical community dances the line between good and evil, and Cam ends up on the wrong side of everything.

The old adage is true: Be careful what you wish for. BUY LINK: SUMMONED!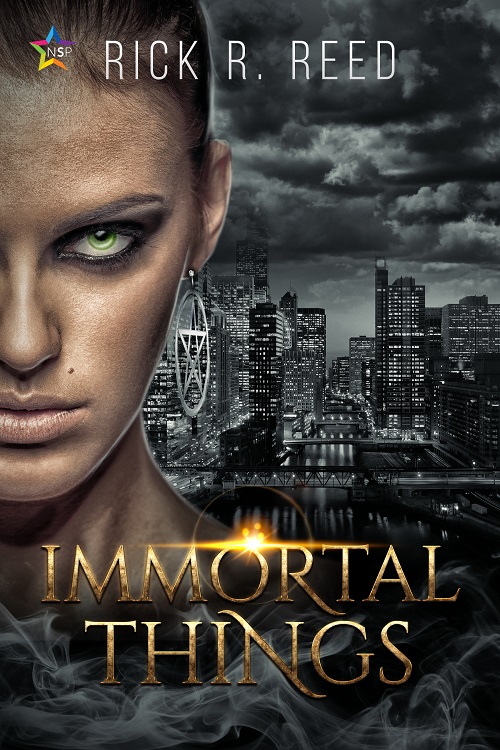 IMMORTAL THINGS by Rick R. Reed!
By day, Elise draws and paints, spilling out the horrific visions of her tortured mind. By night, she walks the streets, selling her body to the highest bidder.
And then they come into her life: a trio of impossibly beautiful vampires: Terence, Maria, and Edward. When they encounter Elise, they set an explosive triangle in motion
Terence wants to drain her blood. Maria wants Elise . . . as lover and partner through eternity. And Edward, the most recently converted, wants to prevent her from making the same mistake he made as a young abstract expressionist artist in 1950s Greenwich Village: sacrificing his artistic vision for immortal life. He is the only one of them still human enough to realize what an unholy trade this is.
Immortal Things will grip you in a vise of suspense that won't let go until the very last moment…when a shocking turn of events changes everything and demonstrates—truly—what love and sacrifice are all about. BUY LINK: IMMORTAL THINGS!