My entry today concerns life at the moment, not necessarily my writing or books. No doubt, these emotions and realities will someday work themselves into what I write, but that seems like a distant future. For now, I wanted to share a reflection from this morning.
First, the context: Akasha, Chewbacca, and I woke this morning at 6:00 a.m. for our daily journey to this beautiful Christmas scene of our house: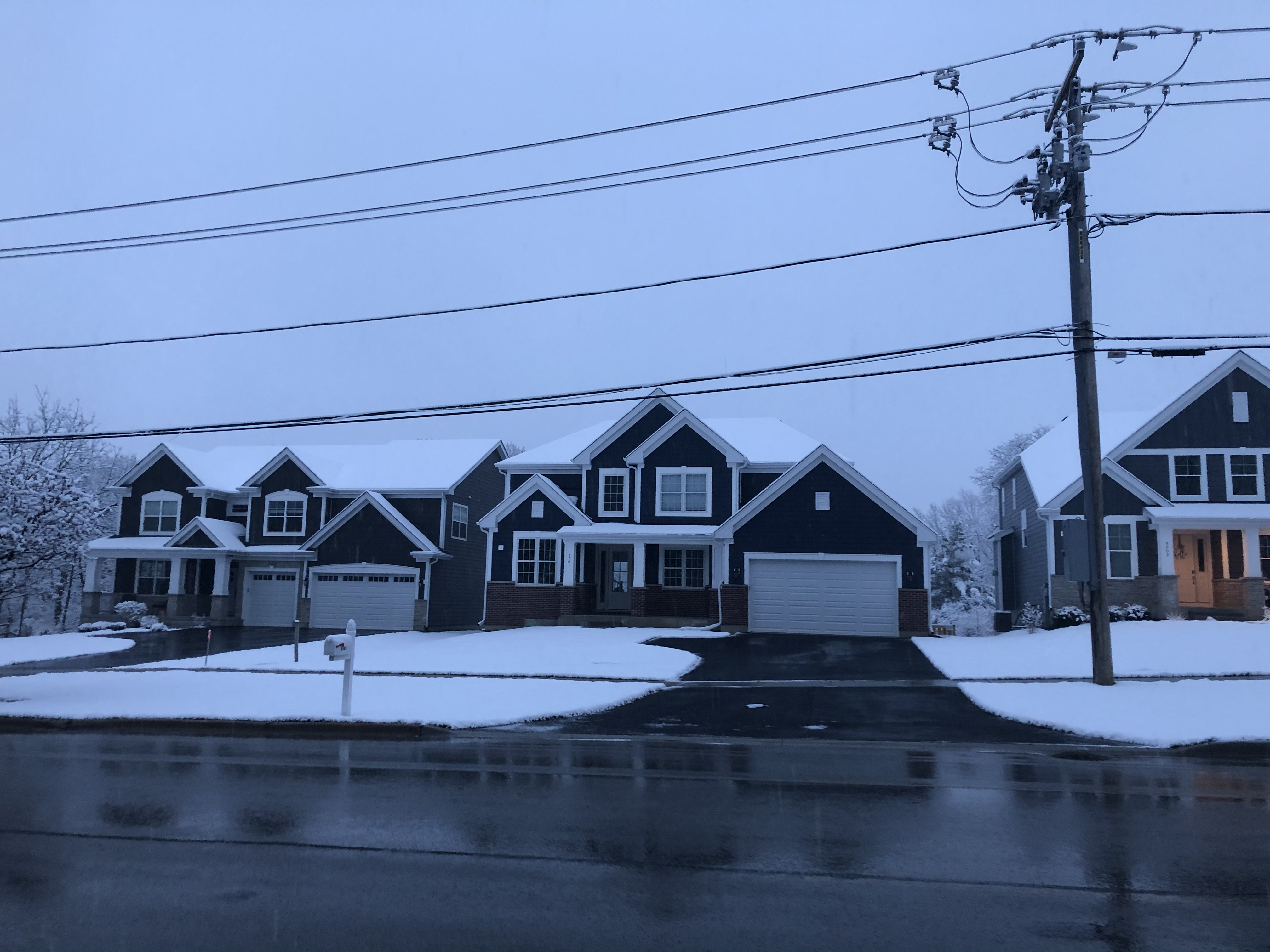 If, indeed, I experienced this moment on Dec. 25th, I would find it picture perfect. But, alas, it happens to be April 17th . . .
However, the current global pandemic gave me a different perspective. In the past, I would probably have uttered a variety of cuss words, wanting spring to appear and put winter in the rearview mirror! But with so many out of work; so many ill; so many mourning the death of loved ones; and with a future unknowable – I better refocused my attention to a different emotion.
I recognized the beauty. Yes, it felt like Christmas – an ideal photo for a holiday card. The dogs and I traversed on our epic journey for the day, happy that at least April snow meant damp sidewalks, but not slippery treacherous cement. No one can control everything – we see that now more than ever. I stopped to enjoy something that previously might have annoyed me.
Now, Akasha is thirteen. She visibly explained her opinion of the snow, and it was not one of delight! But even she forged ahead, the joy of a dog in the moment, even somehow pleased that she communicated to me how she felt. Satisfied I knew she was displeased and that she blamed me for the conditions.
Be safe. Be well. Happy April snow from Chicago.