Cover 19 news is all consuming, and draining. It should be. People are dying and we need to pull together as a global community to fight this disease and to help one another.
But it can also overwhelm my system, and I imagine a lot of people have that feeling. So I also like to get away from it. And to focus on something positive, no matter how small.
This week, Akasha, Chewbacca, and I met some baby geese on our morning journey. We saw them everyday, from afar so that two dogs would not scare the crap out of them and their parents! It's a peaceful scene, and I wanted to share it with you. They are a little hard to see, in the middle of the picture on the rock ledge.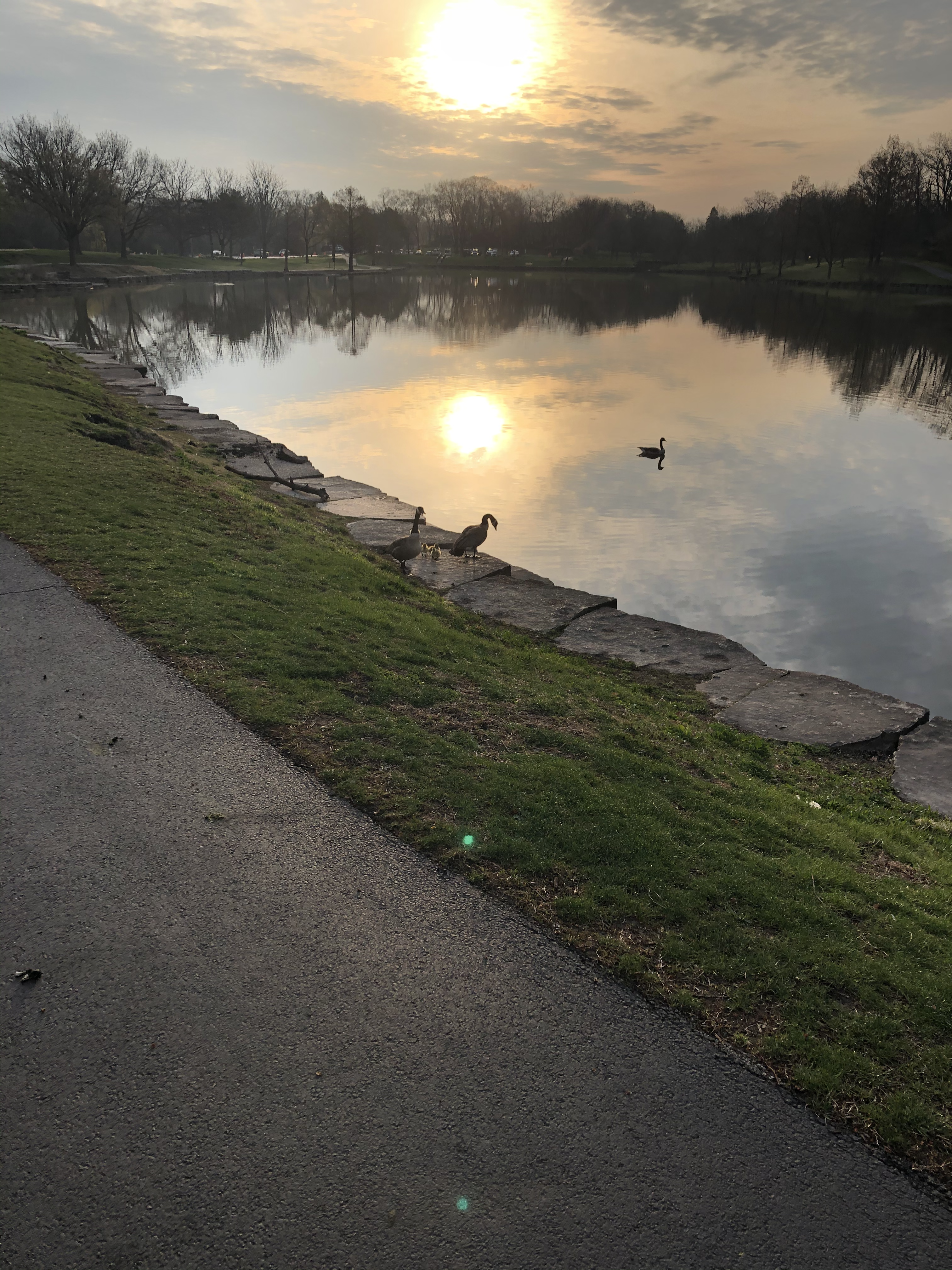 I don't have much else to report. Paul, the dogs, and I are plugging along with the Illinois Stay at Home Order. Be well, everyone.