Kevin Klehr is a fellow NineStar Press author and stopped by to share news about his upcoming release! I hope you will add it to your late summer reading list and enjoy!
If you met your dream lover, would you ever stay awake?
You can now PRE-ORDER an eBook copy and read The Midnight Man THREE DAYS BEFORE RELEASE!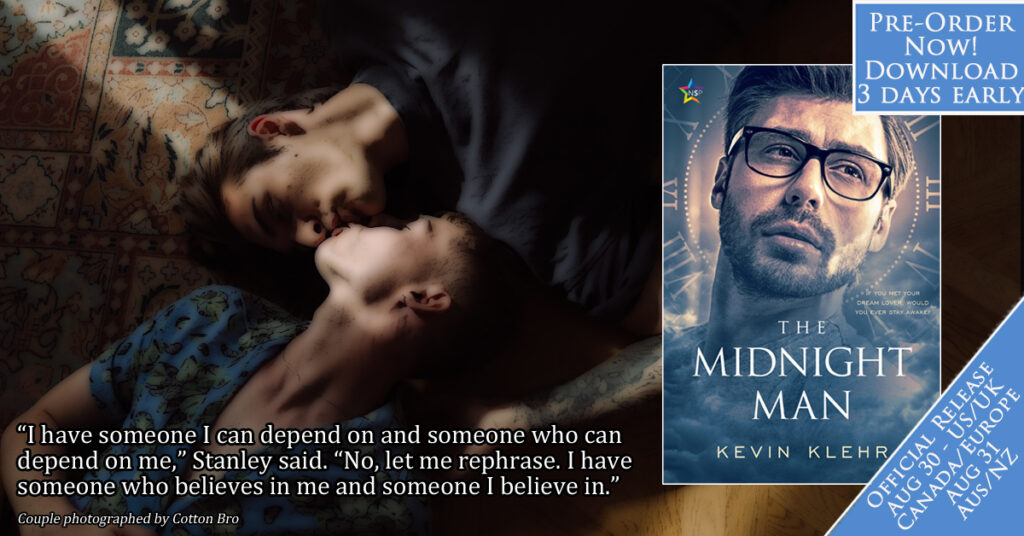 The Midnight Man